Emily Shepardson
OWNING IT: SUSTAINABILITY
Strategy / Content Writing / Visual Identity / Website Design & Development / eCommerce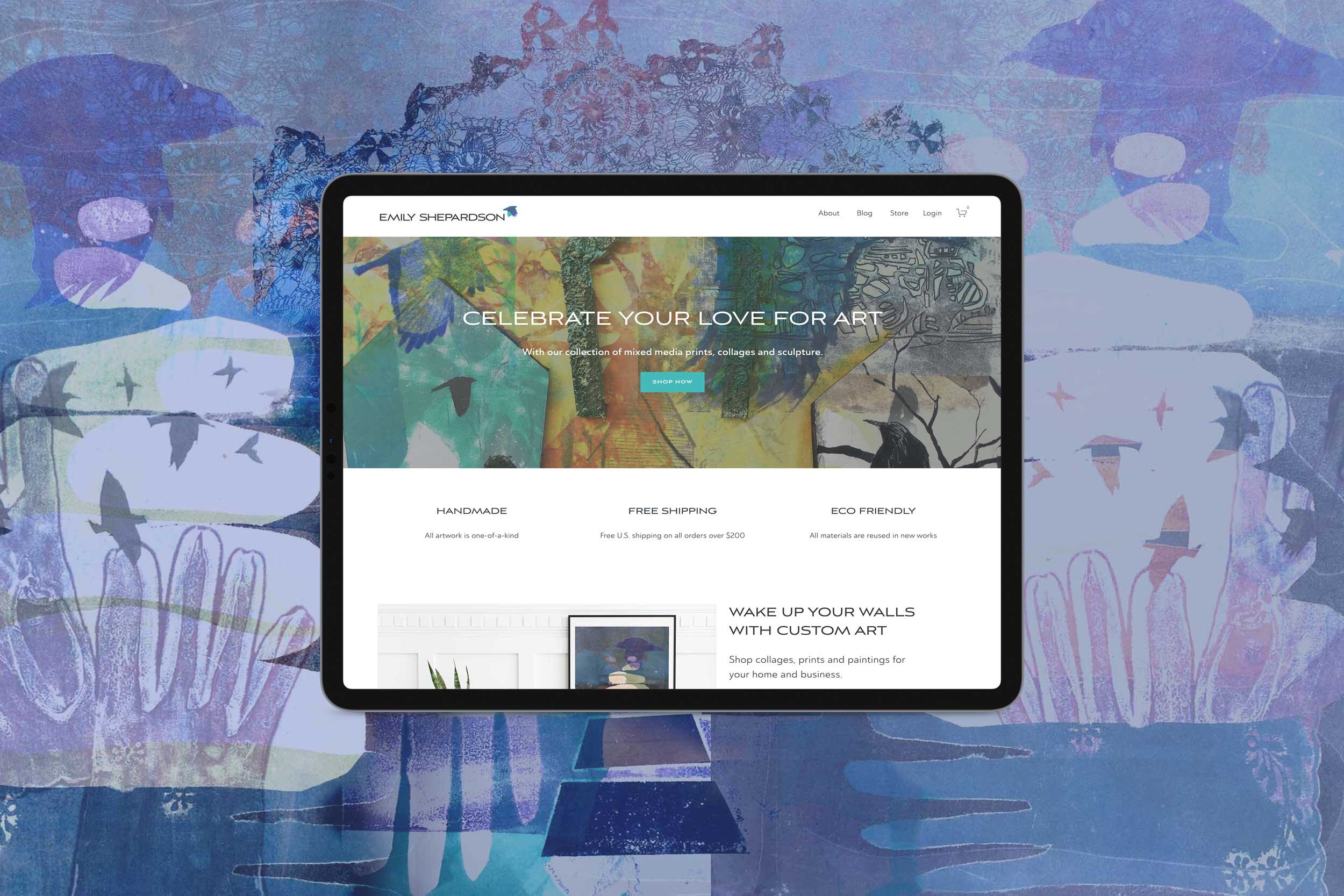 Painter, printmaker and collage artist.
OVERVIEW
Emily Shepardson is a dedicated artist located in Arlington VA working mostly in painting and printmaking. She's an expert in creativity and has a passion for education. Art is her purpose.
Emily has produced many exhibitions and featured in art publications and is also the visual arts instructor at Thomas Jefferson Middle School. She wanted to start an online eCommerce store to sell her artwork and house her blog, This place needs more art.
We crafted messaging and curated photography to create a cohesive look for Emily's brand.
Emily provides artwork that's one-of-a-kind with layered imagery of houses, birds in flight, and rocks. We designed custom header banners graphics for her website with her artwork.
We chose a vibrant color palette, sans serif typography, and created a logotype with a distinctive painted collage-like element inspired straight from her art. All these elements reflected Emily's sophisticated artistry and professional vibe.
Emily's brand is professional and her business tech is completely set up so she's ready to sell and manage her online store.